Main content starts here, tab to start navigating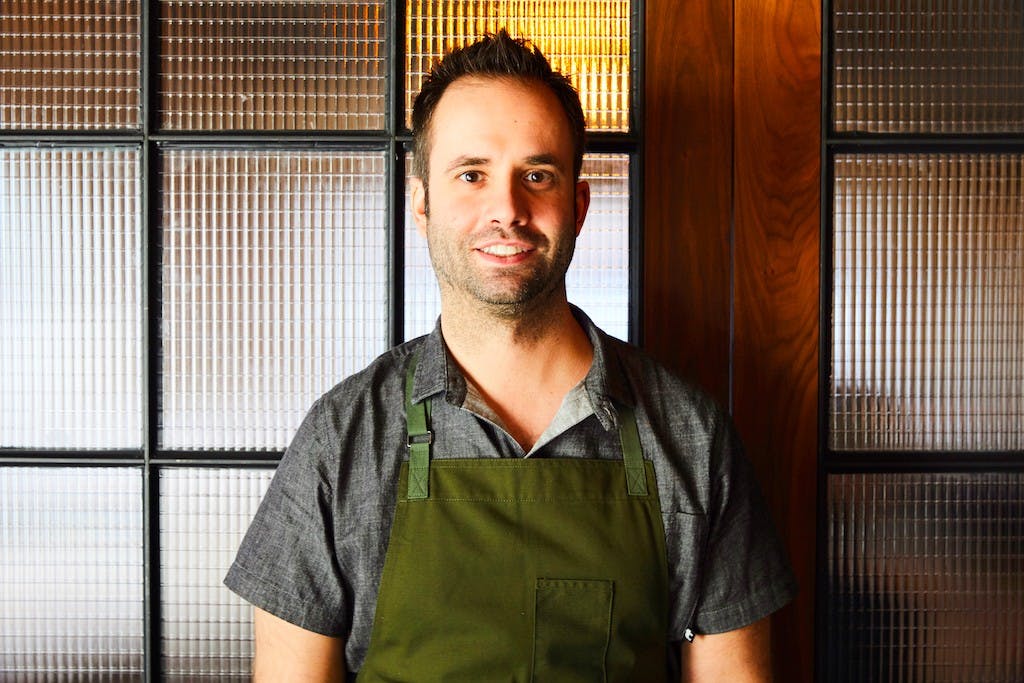 Scott Tacinelli
Chef & Partner
A passion for food led Scott Tacinelli away from a successful career as an advertising sales rep after eight years in the industry at CBS radio. Being brought up in an Italian-American family with a mother and grandparents who were avid cooks, he had always had a deep love for food, especially Italian. Scott found that pursuing a new path in the kitchen brought him the fulfillment he had hoped to find in a career.
Tacinelli enrolled in the French Culinary Institute while taking on a job as a cook at a local restaurant in New Jersey. Before graduation, he was hired as a line cook under Craig Koketsu at the newly opened Park Avenue Summer and quickly progressed, being promoted to sous chef a year later. In January 2011, chef Koketsu named Tacinelli chef de cuisine of Quality Meats, a modern steakhouse that has been named one of America's best new steakhouses by Details Magazine.
His success running Quality Meats placed Tacinelli in the ideal position to become the executive chef of Quality Italian, which he opened with his wife Angie Rito. The couple then developed and operated a 19-seat speakeasy restaurant project in the East Village together called dinnertable, where they gained acclaim for their creative menu and unique lasagna. The couple returned to Quality Branded in 2016 as partners in Quality Italian to help open the new location in Denver. The couple opened Don Angie in 2017, featuring modern interpretations of Italian-American cuisine and the restaurant was named among Esquire's best new restaurants in America. Among other accolades, Scott and Angie were named among 13 Under-the-Radar Chefs to Watch in NYC by Zagat.