Main content starts here, tab to start navigating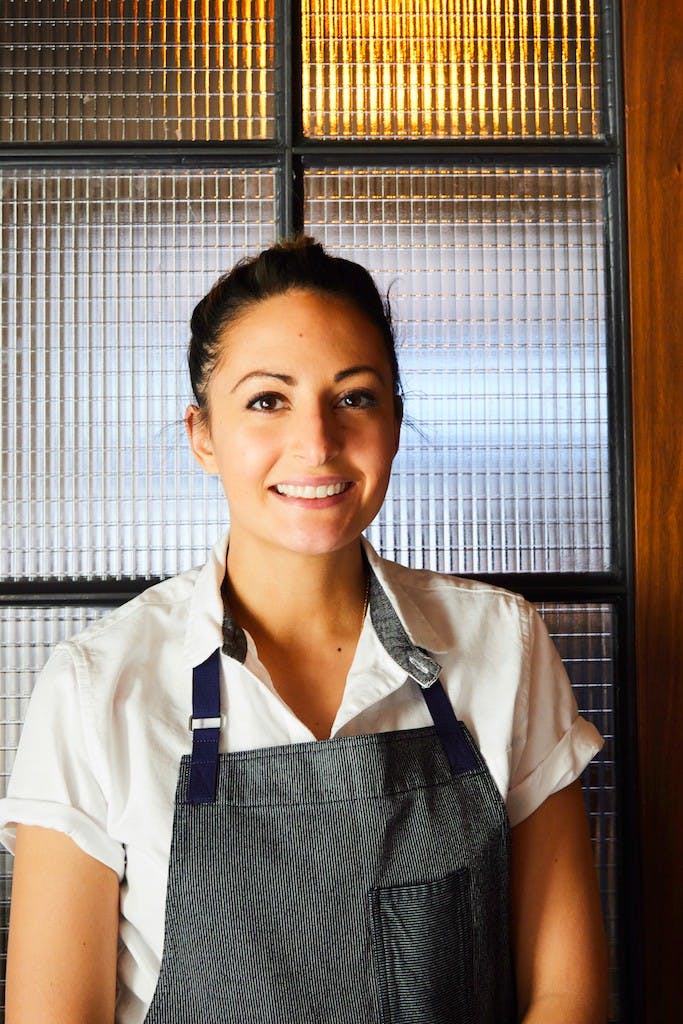 ANGIE RITO
Chef & Partner
Growing up in and around her family's Italian bakery in Cleveland, Angie Rito's passion for Italian cuisine and cooking grew naturally from a young age. Her family has owned and operated Rito's Bakery & Deli in Cleveland since 1965. Her grandfather opened the business when he came to the United States from Sicily. Angie learned about cooking, baking, and running a business as an integral part of her childhood, instilling the dream that one day, she would like to open her own restaurant. Likewise, her grandmother, who is from Naples, also had a huge influence on her life and her cooking.
As a student in New York City, Angie started her restaurant career in the front of the house, working as a captain at Park Avenue Autumn/Winter/Spring/Summer. Her strong interest in food and cooking drew her to the kitchen, and she worked her way from line cook to sous chef at various restaurants within the restaurant group. Angie proceeded to work for Rich Torrisi and Mario Carbone at Torrisi Italian Specialities, where she fine-tuned her Italian culinary craft, before returning to Quality Italian to help develop the opening menu with her husband, Scott Tacinelli. Several elements of the signature dishes that Angie developed came directly from techniques and recipes she learned from her grandmother.
Scott and Angie then developed and operated a 19-seat speakeasy restaurant project in the East Village together called dinnertable, where they gained acclaim for their creative menu and unique lasagna. The couple returned to Quality Branded in 2016 as partners in Quality Italian to help open the new location in Denver and assist in future expansion of the brand. The couple opened Don Angie in 2017, featuring modern interpretations of Italian-American cuisine and the restaurant was named among Esquire's best new restaurants in America. Among other accolades, Scott and Angie were named among 13 Under-the-Radar Chefs to Watch in NYC by Zagat.